Standard $40
These martingale style combined collar and leads are great for agility as they are made from polar fleece so great for tugging. The collar section is nice and soft on the dogs neck, and slips easily over the head for getting on and off quickly. And best of all we can personalise them for you with:
These are custom made to fit your dog, so orders are essential including the dogs firm neck measurement - don't allow extra we have done this in the design. Lots of colours available - see the link below. We will be publishing more colours, side designs and fonts shortly.
The standard design consists of: Collar, Lead, Embroidered Name, 2 side designs.
Special requests can be catered for ie specific side design, however there may be an additional charge.
Ordering
When ordering we will need the following details to make the lead and collar:
Name on Collar

Colours for Lead (up to 4)

Colours for Collar: Front and Back

Font: Straight, Script or 2 Tone

Neck Measurement (cm): to be measured firmly around the middle section of the neck – don't allow extra room as I will do this when making the collar.

Pattern on the side: Choose from: Stars, Lightening Bolt, Flowers, Hearts – or if there is something specific then I can try and find it for you, although there may be an additional charge.

Hot Pink, Magenta x2 & Mauve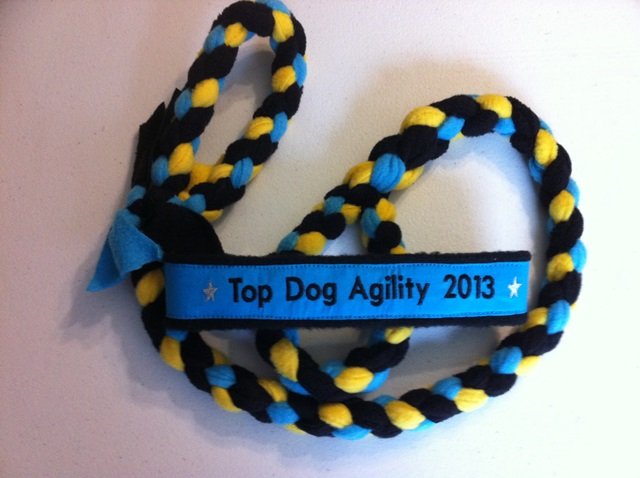 Black x2, Sky Blue & Yellow

Black & Orange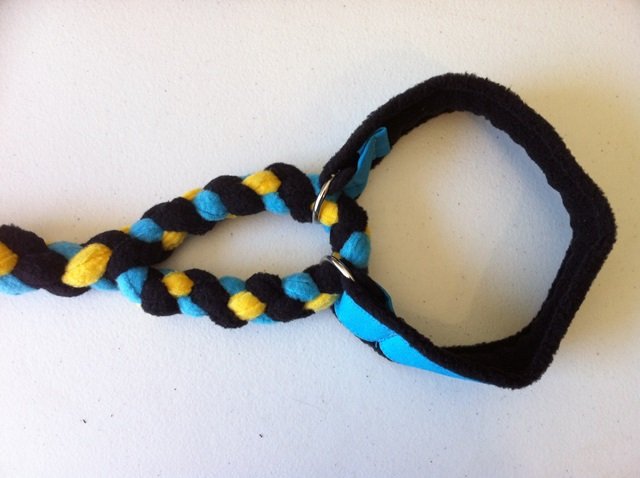 Side Shot of Collar section
Fonts
Straight
Script
2 Tone