Raw 4 Paws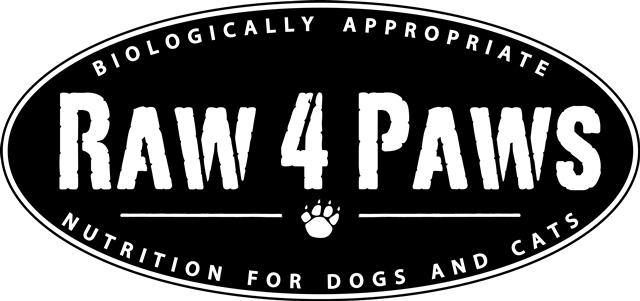 Aussie Agility are very proud to be a supplier of Raw 4 Paws! Our dogs have been fed Raw 4 Paws since January 2015 and couldn't be happier with their condition and well being. You can really see the difference with their coats (shine and length), better muscle tone, more energy and cleaner teeth.
It took us approx 6 months of research trying various raw food products on our dogs, and Raw 4 Paws was a hands down winner. The quality of the meat and you can really see the vegies and fruit – my dogs and cats loved it!
It comes in 6 different meat varieties and unlike a lot of other raw foods the meat, bone and offal all come from the one meat source. So if your dog does have an allergy to a particular type of meat then Raw 4 Paws means you can completely avoid those that may cause an issue.
Meat Varieties: Chicken, Lamb, Turkey, Kangaroo, Beef

& Goat

Fresh local vegies and fruit (dog food only). The cat formula is higher in meat as they are obligate carnivores.

Top quality Australian meat, bone and offal from the one meat source

NO grains, NO by-products, NO preservatives, NO chemicals, NO fillers

Australian made and owned and is the freshest complete raw diet on the market.
Local pickup available close to Pakenham and Nar Nar Goon. And we have pickup locations in Dandenong and Cranbourne (KCC Park Skye). Please contact us for details.
Please contact Nikki on 0403 212 226 or email info@aussieagility.com.au if you have any questions at all.